Let's say that you've decided to head out somewhere for lunch. Currently, you have two options. One is a restaurant that you've never heard of, whilst the other is a café that several of your friends have recommended. Unless you're very adventurous, you're going to opt for the one that you've at least heard of.
This scenario shows the importance of the recommendations of others, but what if you wished to translate this to an engineering company? Word of mouth will get you so far, but the ultimate recommendation is an award.
Most industry awards will do the job of improving the reputation of the people who are important to you, such as potential customers.
They prove that you can be trusted and have the capabilities to deliver quality time after time. These awards, especially those from an established organisation, are a stamp of approval.
And once you have won the award, the ceremony is an opportunity to network and celebrate the work of the teams delivering the product or service. It can also lead to a lot of publicity through specialist or local media.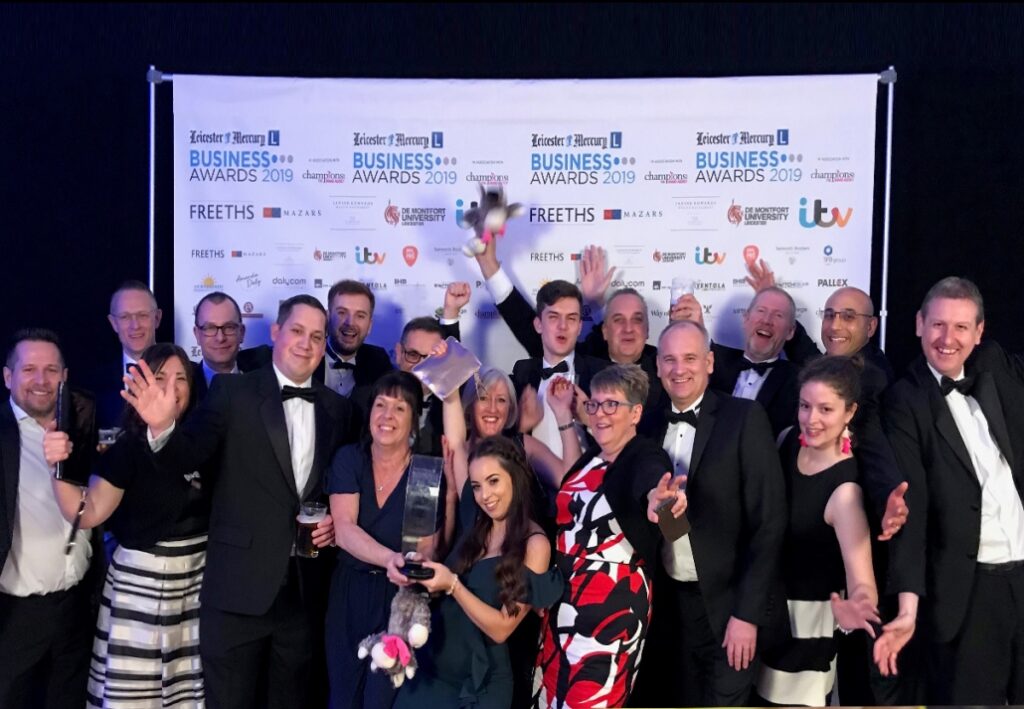 If you're now convinced of the benefits of awards, you may now be thinking "How do I properly prepare myself and put my company in the best place to win an award?". Below is a short guide that will take you step by step through the process of nomination and hopefully end with you receiving an accolade for your hard work and commitment.
Finding an award that works for you
There are hundreds of awards out there, from specialist industry awards celebrating technical competence, and local media awards on employment to national and international schemes. It's a daunting task to wade through the weeds before you find the most suitable one for you. The first step is to do some desk research. By either looking at awards that others in your sector have previously won or simply searching for some examples online, you will start to generate your long list of possible schemes to go for. We have listed a few awards below that may be of interest to you.
The Manufacturer MX Awards celebrate achievement in around ten categories, including achieving customer value, people and skills, and product innovation and design. With a July deadline, now would be a perfect opportunity to apply.
Probably the most prestigious award of all the Queen's Award for Enterprise shows excellence in innovation, international trade, sustainable development, and promoting opportunity through social mobility. Interested? Click here to see how it works apply.
Make UK awards have several categories ranging from health and safety to developing future talent Keep an eye on their website to apply – they will open before summer.
Putting together a winning story
Each award will have several different categories to which you could apply. If you have already prioritised one, that's great, but looking into each and thinking about when your company has demonstrated excellence in a particular field will increase your odds of obtaining an accolade. The organiser will often offer a toolkit to help you pick a winning project, product or service or individual that has shown the excellence that they are seeking.
With that being said, to get the final vote of the judges, you'll need to craft your application into a compelling narrative. The best way to go about this is by explicitly showing the impact the product/service/project has had on either your business or customers. You need to make it interesting, to appeal to the judges by making them care about what you're saying.
Selling yourself
This can be the most difficult part of the process as it requires a mix of following the at times rigid guidelines provided, alongside a healthy amount of creativity that helps your story stand out from the crowd. In short, be creative, but keep to the point. Any points that you end up making during this write up need to be backed up with evidence, so be sure to have everything you require at hand.
Additionally, it is always important that you keep to both the event's desired formatting and word count, whilst also ensuring that you keep to any criteria that the awards organiser stipulates. Finally, and most importantly of all, stick to the deadline. Most organisers will not consider your application if it is late.
Make the most out of the event
Now that you've put yourself forward for as many awards as you can, you need to think about the next steps. Specifically, you must prepare yourself for the event itself and be ready to embrace the opportunities it will throw your way. Even before you're shortlisted, you'll need to be thinking about who from your organisation will be attending the event. Of course, any individual who has been nominated for an award should be on top of the priority list, but it's also a good idea to bring other employees along; it's a good way to boost morale and celebrate the achievements of key people within your organisation.
Social media and publicising
Award organisers will often promote the event, winders and those shortlisted. This is often a good bandwagon to jump on and promote through your own social channels. Preparing a press release or blog post in the case of either outcome is a great way of improving your reputation, regardless of whether you take home any awards or not. An additional way of getting the word out about your attendance at an event is by using social media.
Over the past decade, the use of social platforms such as Twitter and LinkedIn have exploded in popularity and certain events have followed this trend, putting up their own pages and creating individual hashtags for the event itself. Following these pages and sharing their posts, as well as using their hashtags when posting about the event is a great way to have people notice your product/services, although try not to advertise yourself using the hashtag, as such a post would be inappropriate here.
How can we help you further?
Applying for awards is not rocket science. It is simply picking the right one and investing the time to create a compelling story around your successes. You have all the information and can easily find it. However, there is a knack as awards organisers like information presented in a particular way and it does take time.
If you are too busy with operations and customers, there are external agencies that can do this for you. At Aro, we've helped our clients achieve several Queen's Awards for Enterprise, many media awards and numerous technical industry awards. If like to see how we can put you on top, follow this link to see some examples.
Did you find this helpful? Download our checklist here.